Nobody writes the literature for a pride, it borns from the character, also it satisfies the needs of nation...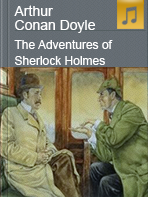 The Adventures of Sherlock Holmes
The world-famous crime-solving duo Holmes and Watson are on sterling form in this excellent compilation of unabridged adventures. Included in the third volume of the audio collection read by famed actor Edward Hardwicke are: "A Scandal in Bohemia," which inspired the Guy Richie-directed Sherlock Holmes film starring Robert Downey Junior; "Silver Blaze," in which a racehorse disappears on the eve of an important meet and its trainer appears to have been murdered; "The Adventure of the Copper Beeches," in which a young woman agrees to a governess post with an impressive salary but strange conditions; as well as "The Adventure of the Priory School," "The Red-Headed League," and "The Adventure of the Blue Carbuncle."