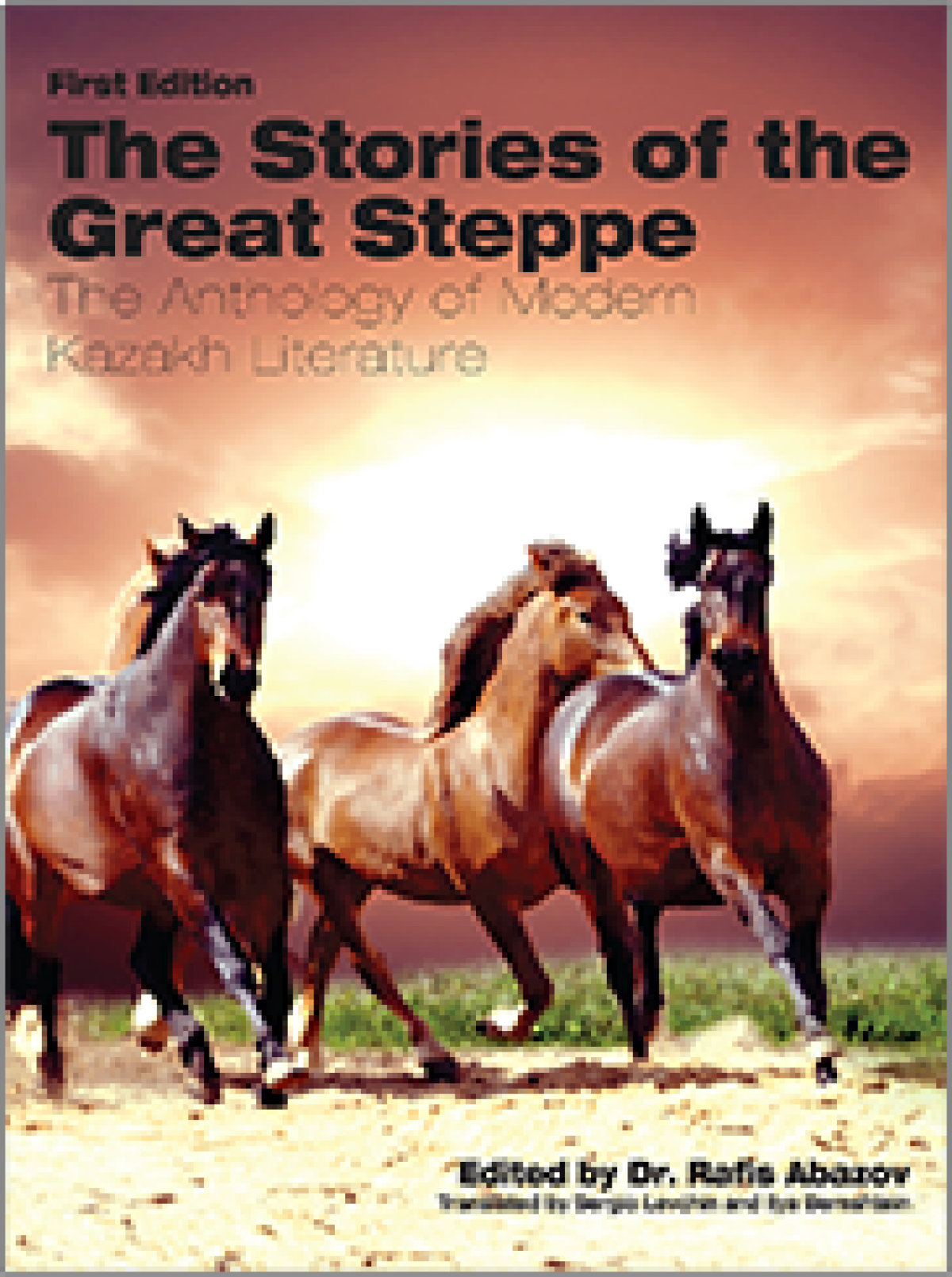 The Stories of the Great Steppe The Anthology of Modern Kazakh Literature (First Edition)
Featuring first-time translations of numerous examples of modern Kazakh literature for publication in the USA, this anthology provides excellent examples of literary life in both Soviet and post-Soviet Kazakhstan, and introduces readers to the rich literary traditions of the region. The materials introduce the rich literary heritage of Kazakhstan, which is a part of the unique prose and poetry traditions of the Central Asia steppes and Eurasia.
The selected readings will enhance the understanding of unique nomadic culture and Central Asian universe of the great Eurasia Steppe, which, in the words of British Chancellor George Curzon, has "charms for the historian, the archeologist, the man of science …." The Stories of the Great Steppe was designed as an a supplementary reader and textbook for students and general public studying 20th century Eastern European, Russian, and Central Asian literature, culture, and intellectual history. It can be used in courses on Slavic literature, Russian and Soviet literature, Russian cultural history, World History, and the History of World Civilizations.

Dr. Rafis Abazov is an adjunct professor at Columbia University (New York, USA) and a visiting professor at Al Farabi Kazakh National University (Almaty, Kazakhstan). He has written six books, including The Culture and Customs of the Central Asian Republics (2007), Green Desert: The Lifeand Poetry of Olzhas Suleimenov (2011), and The Stories of the Great Steppe (2013). His research interests and publications focus on cultural globalization and the intellectual history of Central Eurasia and Russia, as well as public policy, governance, and contemporary cultural, intellectual and political trends in the region.