If you want to know how reading saves the lives of people behind bars, listen to the poet and lawyer Reginald Betts or ask Michelle Jones.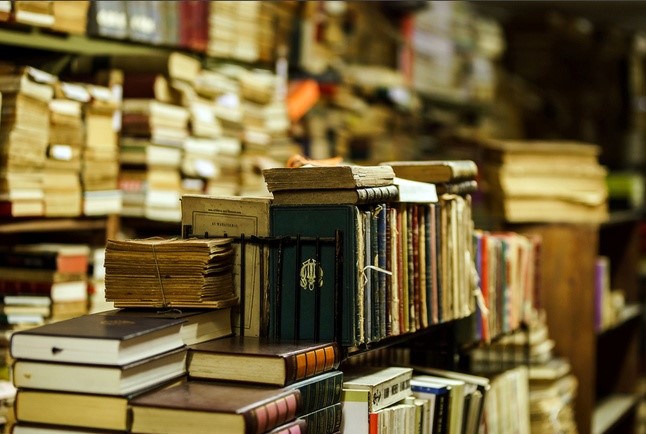 At 16, in 1996, Mr. Betts was sentenced to eight years for a carjacking. Books, he has said, "became magic." Reading became the way that he "learned about what it means to be human." After being released from prison, Mr. Betts got his bachelor's degree from the University of Maryland, received a Master of Fine Arts from Warren Wilson College and graduated from Yale Law School.
Last fall, after serving more than two decades in prison for murdering her son, Ms. Jones began a Ph.D. program at New York University. While incarcerated, she'd read avidly and discovered her love for history — including the history of the prison where she was locked up. In 2016, along with another woman in prison, she won the award for Indiana Historical Society's best research project.
Mr. Betts and Ms. Jones may be exceptional people, but their experience is backed up by research that reading and education lead to lower recidivism rates.
In an effort to "enhance the safety and security of correctional facilities," the New York State Department of Corrections and Community Supervision began implementing a ban that forces incarcerated people in New York state prisons to receive packages from only a handful of select state-approved sellers. The new rule, which has so far been enforced in three state prisons (Green, Taconic and Green Haven) and will be expanded to the entire state in September, has the effect of banning not just items typically sent to them in care packages from loved ones and organizations, like fresh produce, but also many books.
So far, six companies have been approved by the state to sell books, and the first five announced offer one dictionary, one thesaurus, 21 puzzle books, 11 how-to books, 14 religious books, 24 coloring books and five romance novels. The next Mr. Betts or Ms. Jones will be unlikely to find inspiration in a coloring book.
There have long been policies in place to keep people in prison from reading materials that could encourage them to protest or escape, thereby threatening the general security of the prison.
That makes sense, in theory. New York, for example, has long restricted books with maps as well as those with nudity. Yet a nudity ban means that art history, figure drawing and anatomy books are also banned.
But denying people the right to read, especially books that reflect their own lives, goes deeper than politics. "Every living human being has the right to be able to understand the condition of their life," said Elizabeth Alexander, a poet and Wun Tsun Tam humanities professor at Columbia University. "Anything short of that is cruel."
Source: The New York Times
---

---
To copy and publish materials, you must have written or oral permission from the editorial board or the author. A hyperlink to the Adebiportal.kz portal is required. All rights reserved by the Law of the Republic of Kazakhstan "On Copyright and Related Rights". adebiportal@gmail.com 8(7172) 57 60 13 (in - 1060)
The opinion of the author of the article does not represent the opinion of the editorial board.