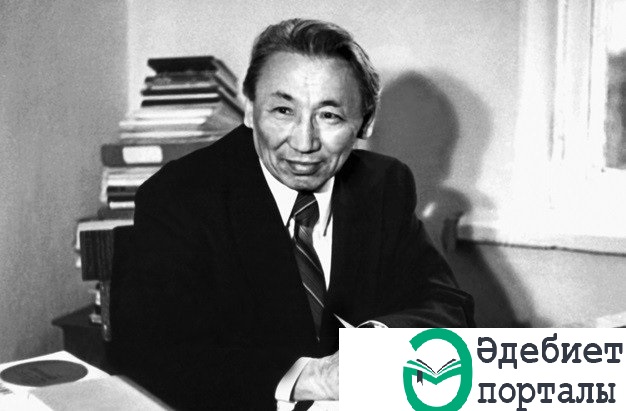 Abdilda Tazhibayev born on fourth February in Aq-Meshit(Kyzyl-Orda) - was a Kazakh writer and playwright, Kazakh and Russian Literature researcher, PhD. . He was named a People's Writer of the Kazakh Socialist Soviet Republic since 1985, People's Writer of the Republic of Kazakhstan since 1991.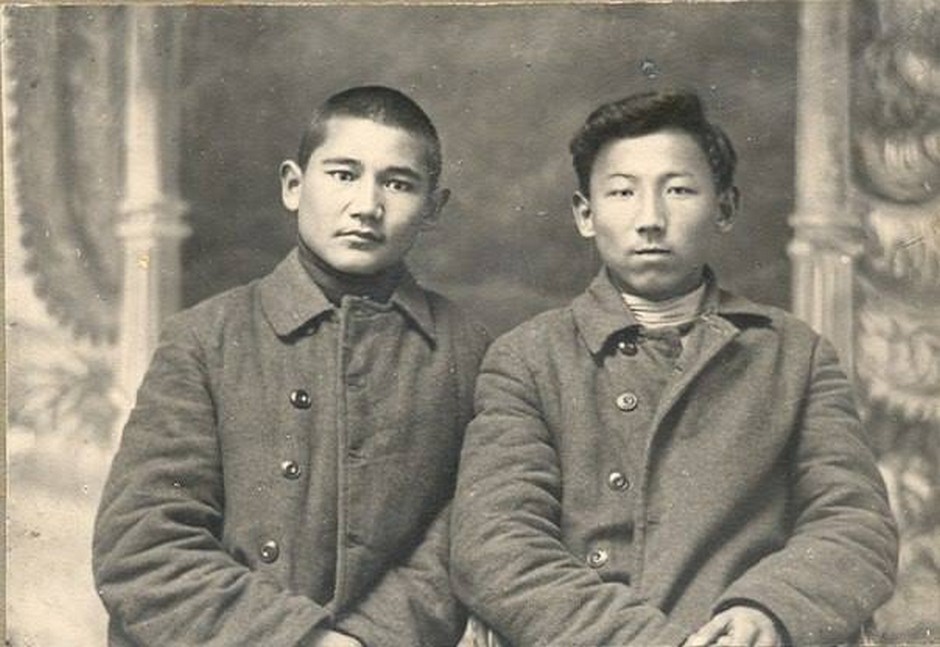 Abdilda Tazhibayuli born in 1909 in city called that time Aq-Meshit (now since 1925 Kyzyl-Orda city). In In 1915 dies his father Tazhibay, that period Abdilda was six years old; he was educated by his mother Aymangul. Due to financial problems when Abdilda was six years old his mother's parents are going to raise him in village called Qaraozek near the city he was born. Since that time future poet until he turns thirteen took the knowledge and love to poetry from his mother Aymangul and grandfather Daldabay(his mother's father). His mother Aymangul knew Arabic, Farsi and Turkish very well. She was highly educated, open-minded, very kind, smart and beautiful woman. She taught Abdilda reading, writing and literature studies by herself. Later on when Abdilda became known people's poet, after he published his books of poems, Abdilda's mother Aymangul, by the asking of his grandfather Daldabay published and read to village children the East's legends and Kazakh's Folk tales and stories. One of the listeners was– Abdilda. He always quietly with so much interesting without absence listened that stories. Then when neighbors and guests came to their house - his grandfather always asked him to read to people those stories and legends. Due to that to this village, especially to his grandfather's house lots of poets and writers of Syr Dariya always were guests.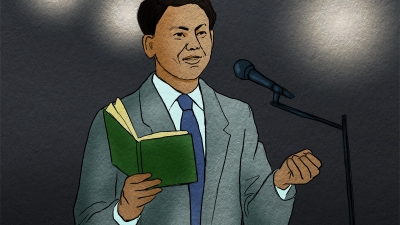 In 1922 year he entered the newly opened school for orphants at Qizilorda city, due to his knowledge and education he took from his mother and grandfather he started from third grade of elementary school. First poems of Abdilda were published in the walls of this orphanage. After in Shymkent city he studied 7 years in high school. In 1929-1932 years he studied at Kazakh Pedagogical Institute named after Abay. In 1946 he graduated from Kazakh Pedagogical Institute. In 1953-1956 he graduated the Highly literary courses in Moscow. His career began at "Enbekshi qazaq" (now "Egemen Qazaqstan") newspaper, he started as mailman in the newspaper in (1926), later he became corrector in (1927-1928). Started writing in the year 1928. Abdilda only in 4-5 years became the redactor's assistant at "Leninshil Zhas" (now "Zhas Alash") newspaper in (1932-1934). Abdilda's poem called "Worker's ring" in 1926 year published in "Zhymysshy". This is – one of the first his poems being published to the huge widely spread country. In 1939 year awarded by "Sign of honor". Issued three collections of poems and two poems: "Breakthrough" and "Salvation". Printed a number of poems in magazines and newspapers in Kazakhstan. He wrote mainly about youth in Kazakhstan, about her great success in the development of cultural property to the country of Councils. From the works of Tazhibaev the most significant in his artistic expression are poems such as: "Orchestra" and "Conversation with Taras Shevchenko". They feature the warmth and lyrical richness. From 1960 onwards head of Department of the theatre and fine arts Institute of literature and art of the Kazakh SSR. PhD since (1970).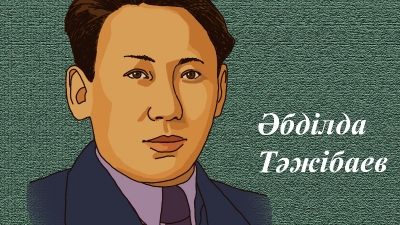 adebiportal.kz - Literary Portal
---

---
To copy and publish materials, you must have written or oral permission from the editorial board or the author. A hyperlink to the Adebiportal.kz portal is required. All rights reserved by the Law of the Republic of Kazakhstan "On Copyright and Related Rights". adebiportal@gmail.com 8(7172) 57 60 14 (in - 1060)
The opinion of the author of the article does not represent the opinion of the editorial board.