If they had chosen a different field and profession, if they had continued in that original profession, the literature would have been inspired by some great writers and masterpieces. For example, when Esenberlin was an engineer at the shaft, Jack was working in a cannery, and Stephen was sweeping the streets, who would give us the rich spiritual heritage they left behind? In general, what were they doing before we read and got to know them? Let's have a look.
Jules Verne was a lawyer, secretary to the director, and a stockbroker. One of the founders of the science fiction genre was born into a lawyer's family, and he is the eldest among the five children. So, Jules Verne followed in his father's footsteps and chose to become a lawyer in Paris. And, the play "Broken Straw", written at the age of twenty-two, brought him his first theatrical success. However, he was able to earn a living in addition to his creative work. Determining the course of his life, he chose a world voyage and embarked on the long voyage on one of his yachts.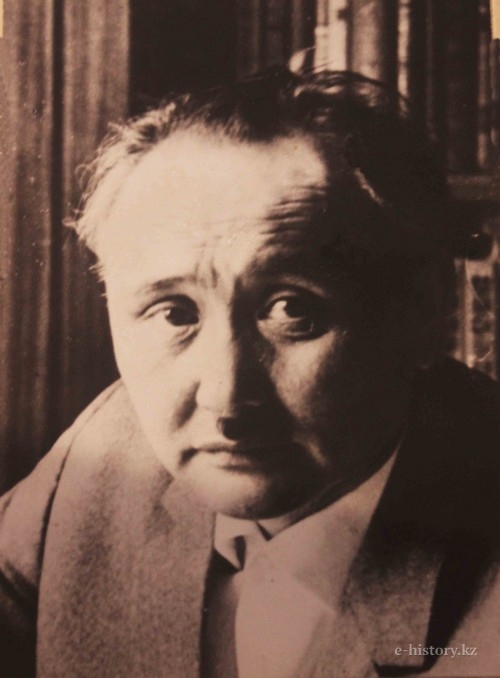 Zein Shashkin, a writer and playwright in the history of Kazakh literature, was a real doctor. From 1933 to 1937, he was the secretary of the Karaganda city committee of the Komsomol, a teacher at the Semipalatinsk Pedagogical Institute. While working as a physiologist at the Barmashino sanatorium in Borovoye, he was one of the first persons who conducted the research in the field of X-ray treatment of pulmonary and laryngeal tuberculosis in Kazakhstan. Therefore, his work is highly valued and supported by the USSR Ministry of Health. Nobody thought that Zein Shashkin would go down in history with his novel "Doctor Darkhanov".
In this case, the russian classic writers Mikhail Bulgakov and Anton Chekhov should be mentioned too. Both of them are doctors. Bulgakov, who studied for seven years at the medical faculty of Kiev University, is currently receiving a red diploma. His dream was to become a naval doctor. However, he did not pass the medical examination. He volunteered for the Red Cross and went to the front line hospital. Thus, the "Diary of a Young Doctor" had been written as a reflection of those years.
He also studied at the Medical Faculty of Moscow University, a student of the famous Nikolay Sklifosovsky – Anton Chekhov began his career as an assistant doctor at the Religious Hospital. However, the literature that he has been fascinated with since he was a child does not go unnoticed. As a result, Anton Chekhov, a classic of world literature, left more than three hundred works. It has been translated into hundreds of languages.
Walter Scott was a lawyer. The son of a wealthy lawyer follows in his father's footsteps. And, he has definitely been interested in literature since an early age, as a reader. It is even said that he founded the "Poetic Society" in college. But first, his career took off at that time. He graduated from the University of Edinburgh with a degree in law and began his internship. It was convenient for him to go for trips and travel around the country. As a result, in addition to the main task, it becomes a habit to collect folklore from the country...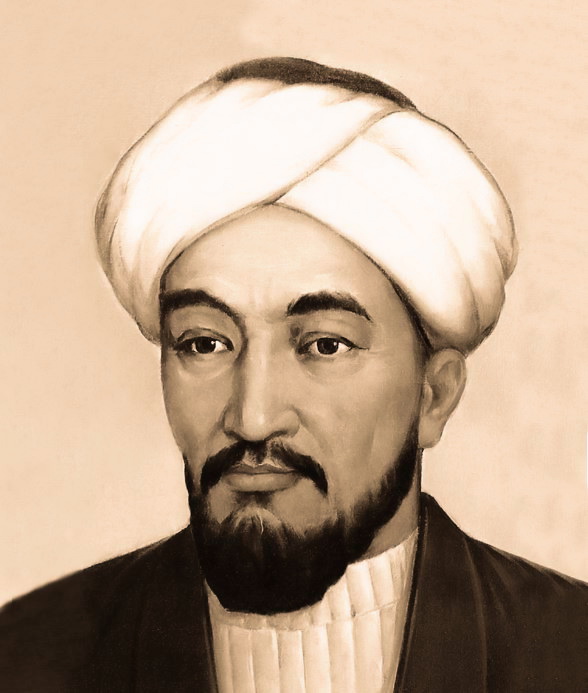 Among the dozens of Al-Farabi from the Kazakh steppe – ancient Otrar, Abu Nasir Muhammad ibn Muhammad Tarhan ibn Uzlag al-Farabi Al-Turki (870-950) made a significant contribution to the world civilization. His achievements in physics, astronomy, mathematics, political science, philology, music science have become the wealth of the world today. The world calls him "The second teacher after Aristotle". There is a lot of information about the poetic art of such a glorious compatriot Abu Nasir Al-Farabi. In addition to writing poems in various genres, he has written on the art of speech, including "Rhetoric", "Treatise on the Canon of Poetry", "On the Art of Poetry", "Words about Poetry and Harmony" and left other works as well.
Mathematical poets are led by the famous Greek geographer, mathematician, astronomer Cyratus Eratosthenes (276-195 BC). We know from school textbooks that Eratosthenes made a great contribution to the development of geography. A scientist Eratosthenes was also an epic poet. He wrote the poems "Hermes", "Hesiod", elegy and epigrams "Erigon".
Lewis Carroll is also a mathematician. As an expert in the exact sciences, he was awarded the title of Professor of Mathematics at Oxford University. At one point, Christ Church even won a math class at a major aristocratic college. This brought him a lot of profit. But he says that he did not start with lice. However, Carroll has taught for about twenty-six years.
He lectured to students and one writer – Baurzhan Momyshuly. But his disciples were generals in the Soviet army for less than five minutes. A glorious commander in World War II, he fought 207 times in the battle to defend Moscow from the enemy. In the post-war years, Baurzhan Momyshuly taught at the Military Academy of the Soviet Army.
Jerome Salinger is also a military man who served in World War II. Let's start from the beginning. At the outbreak of World War II, Salinger was not only a well-known writer, but also a graduate of a military academy. He was drafted and graduated from the officer-sergeant school of the liaison army. He took part in various battles and participated in the operation to liberate the concentration camp.
The medieval Iranian mathematician, astronomer and philosopher Baha ad-Din Muhammad ibn al-Husayn al-Amili (1547-1622) wrote "The Knot of Arithmetic", "Treatises on Arithmetic Rules and Geometric Instructions", "Treatise on the Definition of Phenomena", "Study on the Globe treatise" and wrote other scientific papers. He predicted that the earth would rotate on its axis. And, the largest work in the literature is a poem on Sufi literature "Milk and sugar". In addition, he wrote many ghazals and rubais in Arabic and Persian languages.
Baha ad-Din was an astronomer, and Haruki Murakami was a salesman in a recording shop. He got married at the age of twenty-two. He and his wife decided to open a jazz club in Tokyo. Then, watching a baseball game four years later, he started to think, "Why not write a book ..."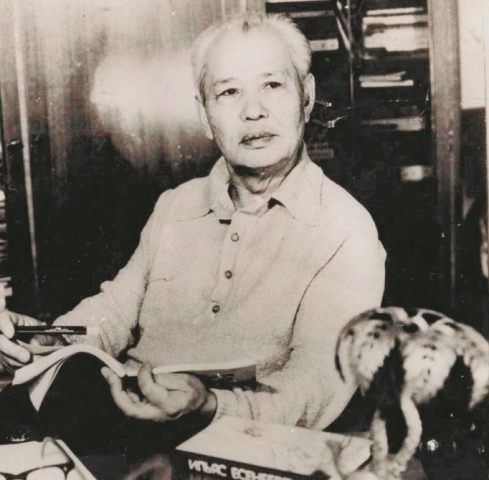 Ilyas Esenberlin, a classic of Kazakh literature, graduated from the Kazakh Mining Institute in 1940. So, he went to the Zhezkazgan field as an engineer. The next year the war broke out, and he went to the front. After the war, he worked as an instructor in the Central Committee of the Communist Party of Kazakhstan, director of the Kazakh State Philharmonic, senior inspector in the Ministry of Geology of the Republic of Kazakhstan, head of the Bersugir shaft in Aktobe. And, the Kazakh reader knows him through the unique historical trilogy "Nomads".
In general, among the Kazakh poets there are many personalities who have made a name for themselves in the field of technology. The first professions of many poets left in the literature of the twentieth century were production, geology, construction, etc. It is known that there were engineers. Kakimbek Salykov, Olzhas Suleimenov, Iranbek Orazbayev (Iran Gaiyup), Bakhytzhan Kanapiyanov and others are among them. We can name our outstanding writers. And there is a great opportunity to extend this list.
Therefore, technocratism is not alien to the poet. In our opinion, in any age, both technocrats and poets need opportunities, support and environment. We are proud of Al-Farabi, the "Second teacher in the world". Right. But was it Farab, Baghdad and Damascus in the Turkic steppes that allowed Abu Nasir Baba to develop as a creative person? In terms of opportunity and environment – of course, Arab civilization.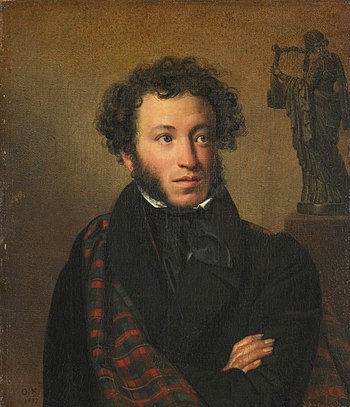 We can take as an example A.S. Pushkin, who was able to awaken the potential of the nation and put it on the path of perfection. A.S. Pushkin, who called himself a "Pig-only language" and spoke French and German, and whose half of his writings were excerpts from European literature, aroused the spirit of the Russian people. He scattered the ideas and paved the way. Doesn't an awakened individual or a state strive for self-confidence, creativity, the desire to learn, to learn something new, and thus to compete! "A country without Shakespeare will not have Newton!" – by the way, a country without Abai will not have Satpayev ... So, Kazakhs always need a high spirit, a strong pen, a poet and an innovative scientist.
Franz Kafka, who remained in the history of literature with his psychological works, worked in the field of insurance. It is hard to believe that many of his works were published after his death. In fact, most of a whip's short life is spent by a law professor in a small business: an insurance company. It was a place where a bureaucracy competed. Being exhausted, he retired two years before his death. Even though he turned his way to literature, he left behind a desire to burn his works.
Apart from literature, there are many famous writers who have no other profession. One of them is Kurt Vonnegut. Prior to the publication of the famous novel "Slaughterhouse Number Five", Kurt's financial situation was not critical. While doing this job, he came across the newly launched Saab project of the car market. A writer, who is always on the lookout for new technologies, started to work immediately. Unexpectedly, he started selling cars. By the way, he studied chemistry at university, and then was drafted into the army – took part at the Arden military operation.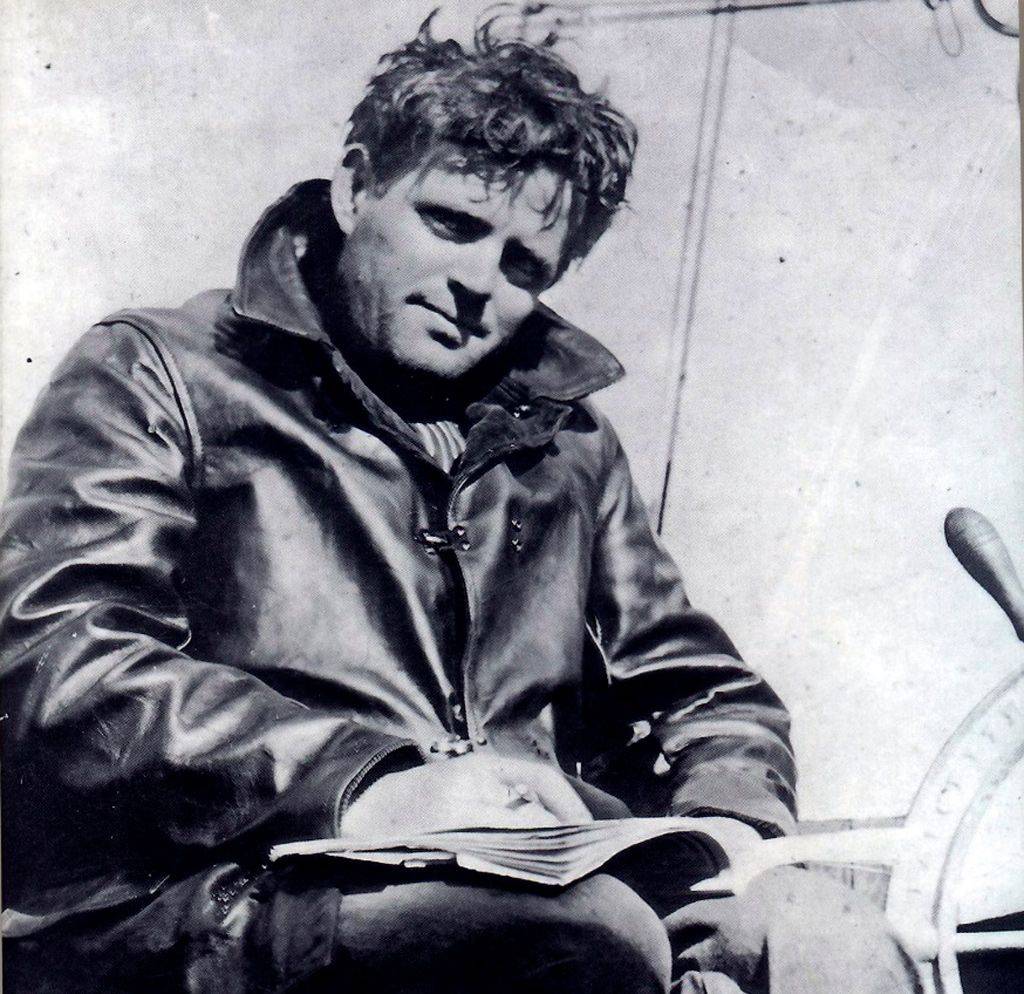 The poverty forced him to start work early, engage in a foreign profession, and one great writer – Jack London. A difficult financial situation in the family forced Jack to sell newspapers, while he still studied at school and work in a cannery as soon as he finished high school. A fourteen-year-old boy worked hard and earned little money.
Stephen King, best known for his horror novels, became an entrepreneur at the age of eleven. He and his brother published an informational message and distributed it to the neighbors. Then, he became a porter, street sweeper and a teacher. King, who is a professional, is very demanding when it comes to speech. Not comparing himself to others. It is an unbreakable habit of a writer to write two thousand words per day, no matter where he goes or what he does.
Kazakh poet, ethnographer Beken Kairat was admitted to the "Artillery" department of the Sukhebator Military Institute in Ulan Bator, the capital of Mongolia, where he graduated with honors as a lieutenant. Then, in 1984-1991 he served as a platoon, battery commander, politician in various military units, and in 1989, he was awarded the highest award of the Mongolian Youth Union, the gold medal "Best Intellectual".
---

---
To copy and publish materials, you must have written or oral permission from the editorial board or the author. A hyperlink to the Adebiportal.kz portal is required. All rights reserved by the Law of the Republic of Kazakhstan "On Copyright and Related Rights". adebiportal@gmail.com 8(7172) 57 60 14 (in - 1060)
The opinion of the author of the article does not represent the opinion of the editorial board.