Chimamanda Ngozi Adichie's Americanah has beaten Donna Tartt's The Goldfinch to the National Book Critics Circle Award for fiction.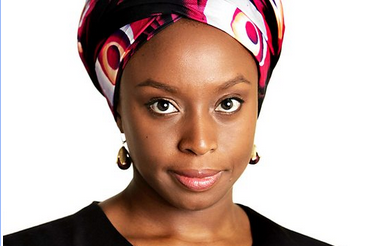 Other nominees on the shortlist were Alice McDermott, for Someone, Javier Marias' The Infatuations and Ruth Ozeki's A Tale for the Time Being.
The National Book Critics Circle is an association of nearly 600 critics and editors from leading newspapers and magazines in America. The award, open to any book published in that country, honours "outstanding writing" and aims to "foster a national conversation about reading, criticism, and literature".
The award was founded in 1974, and recent winners include Jennifer Egan, Hilary Mantel, Roberto Bolaño, EL Doctorow (who has won three times), Ian McEwan and WG Sebald. As an award winner Adichie is in good company, joining luminaries such as Toni Morrison, John Cheever, John Updike, Philip Roth and Cormac McCarthy.
Adichie is the first African to win the award, while in 39 years, only three other black writers have received it and they were all American: Morrison, who was the winner of the third award in 1977, Ernest J Gaines, in 1993 and Edward P Jones in 2003.
Americanah was also recently longlisted for the 2014 Baileys Women's Prize for Fiction, for which Tartt's Goldfinch is also nominated, and last year won the Chicago Tribune Heartland Prize for fiction and made both The Guardian and The New York Times' Best of 2013 Lists.
---

---
To copy and publish materials, you must have written or oral permission from the editorial board or the author. A hyperlink to the Adebiportal.kz portal is required. All rights reserved by the Law of the Republic of Kazakhstan "On Copyright and Related Rights". adebiportal@gmail.com 8(7172) 57 60 14 (in - 1060)
The opinion of the author of the article does not represent the opinion of the editorial board.