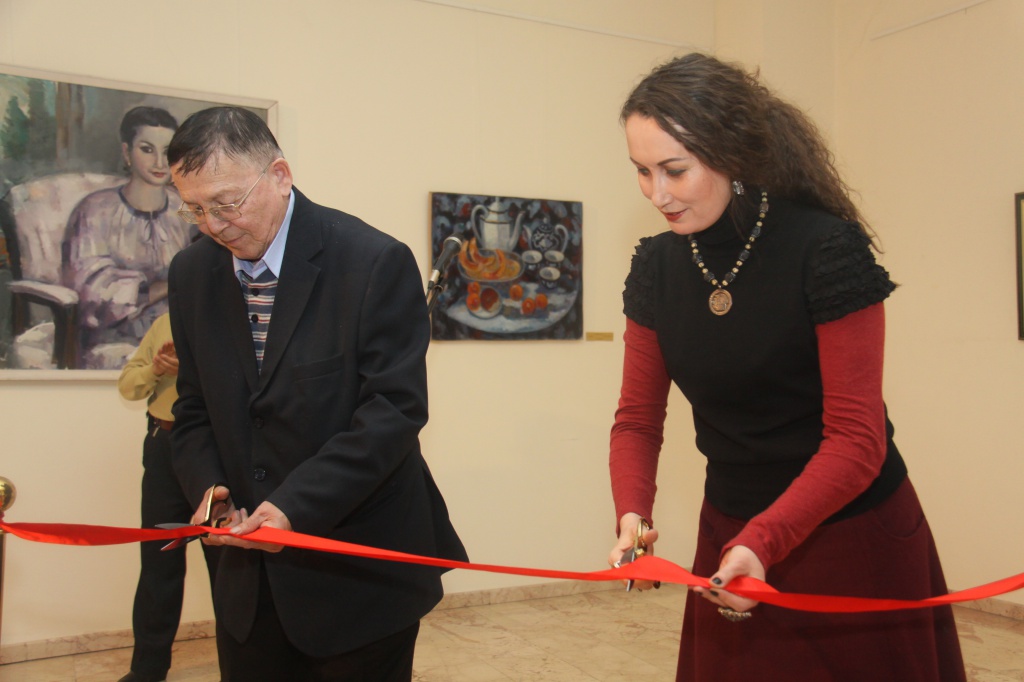 The Nazarbayev Centre held an exhibition titled "Picturesque Spring" on March 5 showcasing the works of well-known female artists from Astana. The exhibition honoured International Women's Day.
"I am very pleased to open an exhibition of female art in anticipation of spring. I would like to congratulate all women with the spring holiday coming on March 8. It is very pleasant to see authors of works, colleagues, artists and just friends who came to support the art. I am also very happy to see all of you at the exhibition of women artists. I congratulate the Picturesque Spring exhibition," said Leyla Mahat, deputy director for scientific and humanitarian activity of the Nazarbayev Centre.
"I was waiting for this exhibition as [I would wait] for a holiday. Indeed, the concept of a holiday is very closely connected with women. I see that today the works of masters and young artists are presented. This exhibition is held at a very high level. I congratulate everyone [connected] with its opening," said Union of Artists member Sembigali Smagulov. 
Female beauty has long been an inspiration for artists and a motivator for great acts and achievements of men. The female image is invested with eternal mystery and hides a complex world of feelings and emotions.Exhibition
Works created by women often reflect emotional complexity and a unique view of beauty. The Nazarbayev Centre exhibition, which ends March 18, allows visitors to view more than 50 works from 19 artists to get a sense of the diversity of Astana's female artists and modern art trends.
Source: http://www.astanatimes.com/
By Manshuk Bekentayeva 
---

---
To copy and publish materials, you must have written or oral permission from the editorial board or the author. A hyperlink to the Adebiportal.kz portal is required. All rights reserved by the Law of the Republic of Kazakhstan "On Copyright and Related Rights". adebiportal@gmail.com 8(7172) 57 60 14 (in - 1060)
The opinion of the author of the article does not represent the opinion of the editorial board.