The winners of the Hugo Awards were presented at the 72nd World Science Fiction convention at London's ExCel Centre on Sunday night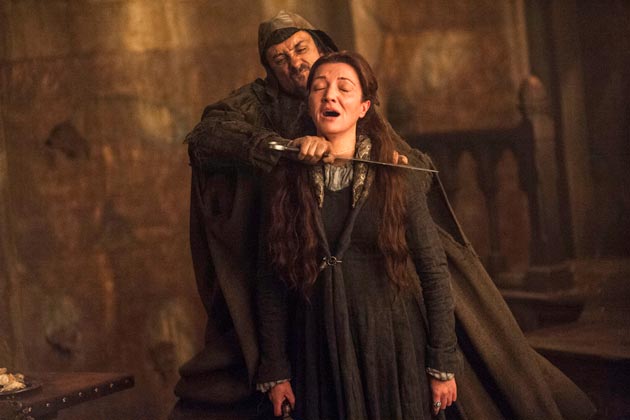 Game of Thrones
 has taken home an award at one of the biggest science fiction events of the year.
The Hugo Awards took place on Sunday night, as part of the 72nd World Science Fiction convention, which saw the Game of Thrones episode, The Rains of Castamere, take home the award for Best Dramatic Presentation (Short Form), beating a number of Doctor Who episodes. Alfonso Cuaron's science fiction film, starring George Clooney and Sandra Bullock, also take home an award for Best Dramatic Presentation (Long Form).
The Hugo Awards are one of the most prestigious science fiction awards, having been first awarded at the 11th World Science Fiction convention in 1953. Named in honour of Hugo Gernsback, the founder of Amazing Stories and the man who coined the word "science fiction", the awards are decided not by a panel of judges, but by public votes.
Other winners include American author Ann Leckie, who was awarded Best Novel for her Nebula award-winning debut, Ancillary Justice, and the only double winner of the night, Kameron Hurley, who took home the award for Best Fan Writer and Best Related Work for We Have Always Fought: Challenging the Women, Cattle and Slaves Narrative, published in A Dribble of Ink, which also won the award for Best Fanzine.
---

---
To copy and publish materials, you must have written or oral permission from the editorial board or the author. A hyperlink to the Adebiportal.kz portal is required. All rights reserved by the Law of the Republic of Kazakhstan "On Copyright and Related Rights". adebiportal@gmail.com 8(7172) 57 60 14 (in - 1060)
The opinion of the author of the article does not represent the opinion of the editorial board.