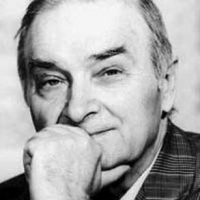 Moldovan writer Ion Druta-writer, speaking of which it is very difficult to pick up words-so much good about him and his works I want to say. From his works are suffused with a kind of purity, but not cold and emotionless, and not ice weakness and the really rare and genuine purity the soul truly compassionate human being. He writes about the life of the present, without embellishment and exaggeration, which is sometimes beautiful and poetic, is equally impressive, and sometimes unbearably cruel. 
The story of ion Druta "Smell of ripe Quince" is the story of a man who was honest with himself, even as it is, you see, is still a rarity. And an unbearable burden. That is why the hero Druta and waited for tests, of which he, though not without considerable losses, but still came out a winner. And it's already quite a lot. Ion Druta teaches its readers mercy, patience, and the ability to forgive. Forgive, without regard to the past, simply let go of the pain, and not engage in useless, soul-searching. Agree, today many of us is that to learn. And someone will be enough just to remember what it's like to forgive. 
Moral and ethical principles concerning Mironovich Horia and his life, and teaching positions that unite it with hero Chingiz Aitmatov "first teacher"-Duysen. Both dedicated hero, giving myself to him entirely, and for them it is the truth."He was a good teacher, and when his disciples there, in northern Moldavia, came to a standstill, telling them:" come on let's think about it ". And it wasn't hypocritical formula implies that you, the student, going to rack their brains to think and I stand next to you and see that there you have it. No, he was a good teacher, and actor and artist, and could, knowing the topic of the lesson, imagine yourself unaware, become close to disciple, to go along with it in search of some long vanished state, infecting disciple energy and perseverance ".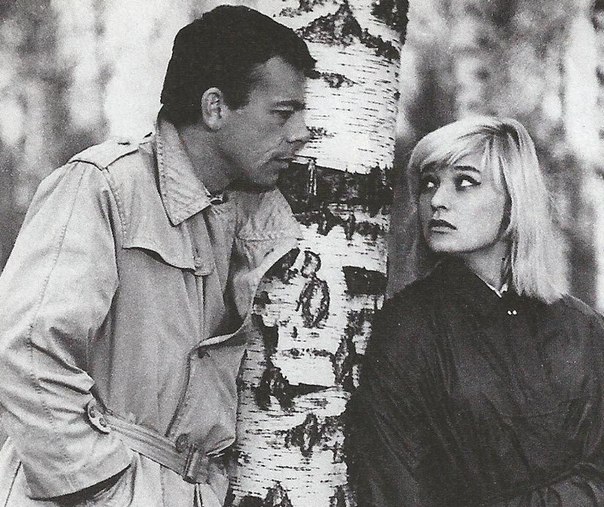 A frame from the film "Love" (1968)
 Keynote works-recurrent phrase hero of Thunder, which "ruined" character, if we recall the history of literature-not just a "reference point" of his misfortunes, and understandable pattern. If we recall the "Storm" Ostrovsky, we can say that the thunderstorm in play-a reflection of each character, since it is through attitude to it and lining up the psychological characteristics of heroes. For example, Catherine thunderstorm-Cara of heaven, and "not that scary, that will kill you, and what death you suddenly catches up with all the thoughts the sly". For the mechanics of it-human symbol Kuligina ignorance with which to fight for Tikhon same-embodiment of its fear of oppressive and cruel mother. In the novel storm Druta's-heartache character hero, and rain followed the storm, "and torments him still the rain, that there are no forces!" 
And at the same time, as in a play by Ostrovsky's thunderstorm bears not only a negative connotation, it is above all a symbol of renewal, purification, enlightenment. The storm is still new, and hope for a better life. After all, that night, when burned, Pacific Bell and a cowardly order of the Director and his henchmen, and the disciples watched požariŝem and poured tears and began living with this update. For one night the guys have matured and realized to what limits can reach the human cruelty and callousness of the soul. And an awakening in the humble Mary Moscalu "spirit of civic courage" was only proof of that. Guys have matured, and Horia Mironovich enlightenment: "and, standing at the window, Horia thought that here is this Maria Moscalu became the most faithful, most devoted his ally. The time will come when she will marry, she will have children, but she and her husband, and her children will always be his allies, will be on his side, that would be with him no matter what happens, and it was, perhaps, most important, what he has achieved in its more than thirty years. And if so, to ride him nowhere, because the motherland motherland teacher his pupils, and there is no other motherland ".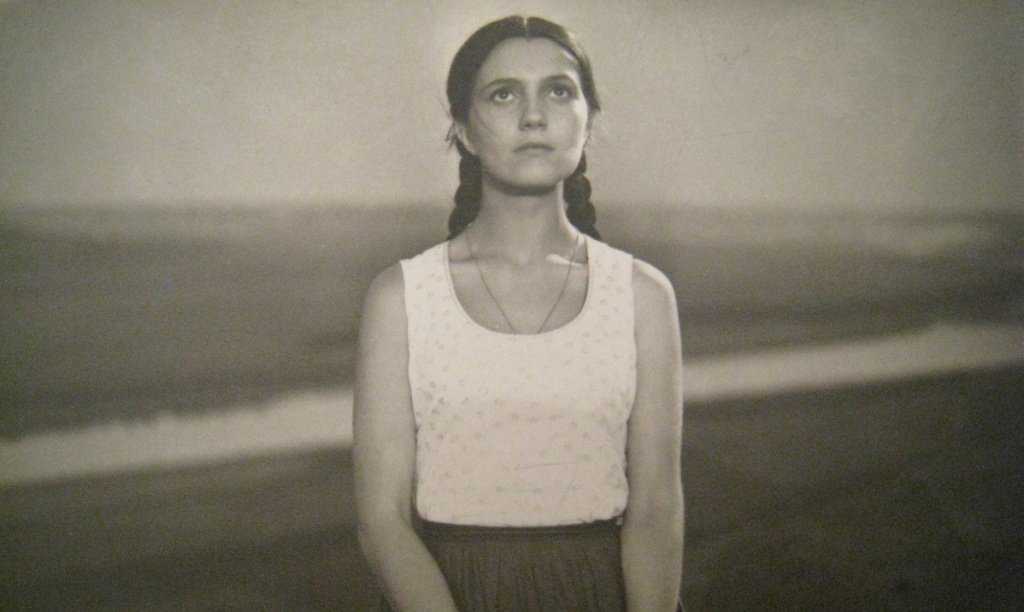 A frame from the film "love" (1968)
Of course, with a book in hand, Druta Ion reader would legitimate question: why is a story about a challenging teaching work, honesty and forgiveness is called a "Smell of ripe Quince"? Because the story told Ion Druta, and about love. Quince, since ancient times symbolized love and family happiness, Horii has become a veritable obsession: "this amazing smell it right, was cradled, burst into pieces". In that moment, when he felt the smell of quince, he realized: "smell of ripe Quince became his destiny, and he said to himself:" all done! ". Horia forgave Janet "her endless passion for flirtam, dances, to parties," her some flightiness and fickleness, because I knew that her feeling to it seriously and above all this. That is why he found the strength to forgive her, let some and condemn it, because her betrayal resembled rather a betrayal. But this simple act of him in his kindness people have found an explanation: "Yes he stay, o Lord! This is the same so rarely when he is handsome, and she is beautiful ... " But with this easy and simple phrases, at first glance, devoid of philosophical depth, that would have opened his eyes and began his healing: "Horia froze suddenly surprise, then smiled, because again it smelled ripe Quince. He's not wondering where and what and submerged into the foggy spirit sweets, as the plough blade is immersed in the damp earth, knowing that no other works and life of the other, except that here the labour and this here is life. " 
Nailya Galeeva
---

---
To copy and publish materials, you must have written or oral permission from the editorial board or the author. A hyperlink to the Adebiportal.kz portal is required. All rights reserved by the Law of the Republic of Kazakhstan "On Copyright and Related Rights". adebiportal@gmail.com 8(7172) 57 60 14 (in - 1060)
The opinion of the author of the article does not represent the opinion of the editorial board.