Author, real name 
Daniel Handler
, says he will match donations up to $100,000 to diverse books charity after 'monstrously inappropriate' remark to children's author Jacqueline Woodson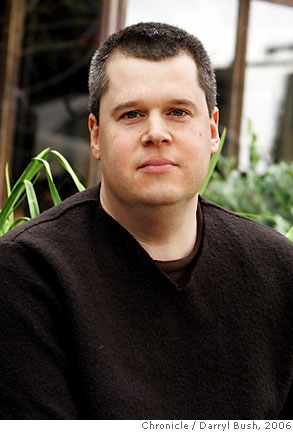 After apologizing for his "monstrously inappropriate" comments at the National Book Awards, where he made a racist joke about fellow author Jacqueline Woodson, Daniel Handler has pledged to donate up to $100,000 to a campaign dedicated to increasing diversity in children's literature.
The author, whose pen name is Lemony Snicket, made the announcement via Twitter where he apologized for making a joke about Woodson, in which he said she was allergic to watermelon.
Handler, whose books include A Series of Unfortunate Events, took to social media to state he intends to match donations — up to $100,000 — that are given to the We Need Diverse Books campaign over the next 24 hours.
"My remarks on Wednesday night at #NBAwards were monstrously inappropriate and yes, racist," he wrote.
"It would be heartbreaking for the #NBAwards conversation to focus on my behavior instead of great books. So can we do this? Let's donate to #WeNeedDiverseBooks to #CelebrateJackie. I'm in for $10,000, and matching your money for 24 hours up to $100,000."
The campaign, which is based in Maryland, intends to set up a number of paid internships for applicants from diverse backgrounds "who demonstrate financial need," once it meets its target of $150,000. At the time of writing the campaign had raised $124,179.
Handler went on to write: "Brown Girl Dreaming is an amazing novel and we need more voices like Jacqueline Woodson. Help make it happen for #WeNeedDiverseBooks…"
---

---
To copy and publish materials, you must have written or oral permission from the editorial board or the author. A hyperlink to the Adebiportal.kz portal is required. All rights reserved by the Law of the Republic of Kazakhstan "On Copyright and Related Rights". adebiportal@gmail.com 8(7172) 57 60 14 (in - 1060)
The opinion of the author of the article does not represent the opinion of the editorial board.