Swedish Academy decided to refuse from the Nobel Prize in Literature this year. It is connected with the scandal in the center of which was one of the Academy member's husband, a photographer Jean-Claude Arnault who was alleged in the sexual assault.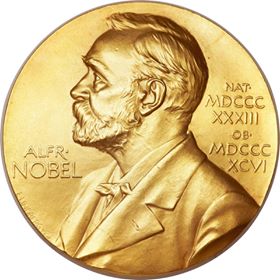 "Crisis in the Swedish Academy adversely affected the Nobel Prize. This decision underlining all the seriousness of the situation will help save the reputation of the prize", — is said in the statement at the Nobel Prize site.
Decision of the Swedish Academy supported the Nobel committee. It won't influence the process of the Nobel Prize in 2018 in other prize categories, is underlined in the statements.
The next laureate of the Prize in Literature will be announced in 2019.
The refuse of the Prize in Literature is conditioned by the scandal in the Swedish Academy in the center of which is French photographer Jean-Claude Arnault who was alleged in the sexual assault.
Arnault is the husband of the Swedish poetess Katarina Frostenson elected to the Academy in 1992. Last year in November 18 women accused the photographer of the sexual assault.
Some episodes of the harassment, according to their words, happened in the rooms of the Academy. The photographer himself denied all the allegations.
Soon after that the Academy voted for the expulsion of Katarina Frostenson from the organization.
Simultaneously with that in the Academy one more scandal rose: it became known that some of the members during several years broke the non-disclosure agreement of the future laureate's names.
All that led to a number of resignations: apart from Frostenson the secretary of the Swedish Academy Sarah Danius stepped down from her position.
Nobel Prize in Literature is awarded annually since 1901. The last time the literature prize was postponed in 1943 during World War II.
adebiportal.kz
---

---
To copy and publish materials, you must have written or oral permission from the editorial board or the author. A hyperlink to the Adebiportal.kz portal is required. All rights reserved by the Law of the Republic of Kazakhstan "On Copyright and Related Rights". adebiportal@gmail.com 8(7172) 57 60 14 (in - 1060)
The opinion of the author of the article does not represent the opinion of the editorial board.