National Portrait Gallery to explore Virginia Woolf in portraits
London gallery says exhibition – featuring family paintings, photographs and letters – will deal with public side of her life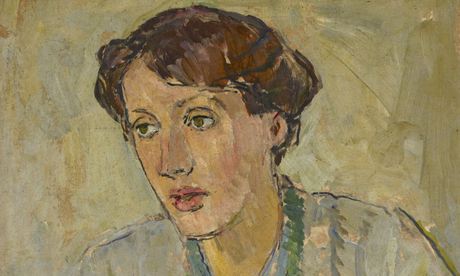 A portrait of Virginia Woolf by her sister, Vanessa Bell.
                                                                  Photograph: Estate of Vanessa Bell/NPG/PA
There will be portraits by her sister, her sister's gay husband and her sister's spurned and heartbroken lover – a tangled web that can only mean Virginia Woolf and the Bloomsbury group.
The National Portrait Gallery on Thursday announced it is to stage the first exhibition exploring the life and achievements of Woolf through portraiture.
It will feature more than 100 works, including paintings, photographs, drawings and rare archive material such as the letter, being loaned by the British Library, that Woolf wrote to her sister Vanessa Bell before her suicide aged 59 in 1941.
The gallery said the exhibition was important. Its director, Sandy Nairne, said he was delighted to stage a show dedicated to such a significant figure. "Virginia Woolf was one of Britain's most important writers and thinkers, who played a pivotal role at the heart of modernism in the early 20th century."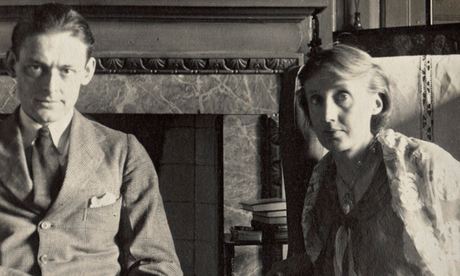 A photograph of TS Eliot and Virginia Woolf taken by Lady Ottoline Morrell. 
                                                                   Photograph: National Portrait Gallery/PA
The show, to be staged later this year, will be curated by Woolf biographer Frances Spalding. The gallery said the exhibition would explore "Woolf as a novelist, intellectual, campaigner and public figure" as well as her "developing feminist and political views".
There will be distinctive portraits by Bloomsbury contemporaries including Bell, Bell's husband Duncan Grant – also a lover of Lytton Strachey and John Maynard Keynes – and Bell's lover Roger Fry, the man who brought French post-impressionism to London. The exhibition will also feature portraits of people who were closest to her, letters to friends and extracts from her diaries.
The show follows previous literary exhibitions presented by the gallery, including one on the Sitwells in 1994 and Lord Byron in 2002.
---

---
To copy and publish materials, you must have written or oral permission from the editorial board or the author. A hyperlink to the Adebiportal.kz portal is required. All rights reserved by the Law of the Republic of Kazakhstan "On Copyright and Related Rights". adebiportal@gmail.com 8(7172) 57 60 14 (in - 1060)
The opinion of the author of the article does not represent the opinion of the editorial board.