Vladimir Sofienko. In the crucible of Northern winds. Autobiography of Vladimir Sofienko and excerpt from autobiographical story «in the crucible of North winds».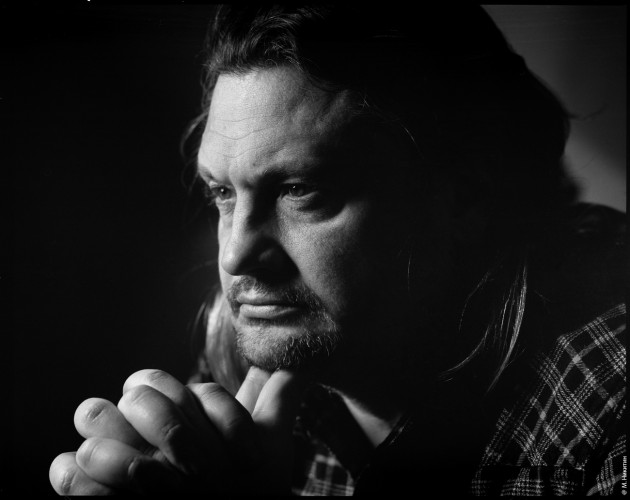 «Sofienko Vladimir Gennadievich, was born April 29, 1968 in Temirtau, Kazakh Social Soviet Republic in a family of railway workers. In the House there was a large library. Since childhood I was fond of reading. After I have reread all fairy tales, set to "Young Pioneer's Library", read a lot from the "Classics of World Culture", slightly "having stalled" on the second volume of "Don Quixote", got hooked on adventure literature and fiction. I read a lot and enthusiastically: Jules Gabriel Verne, Stanisław Lem, Robert Sheckley, Harry Harrison, Herbert George Wells, Clifford Donald Syamak, Isaac Azimov, Alexander Belyaev, Karel Čapek, Alexei Tolstoi, Mikhail Bulgakov. After having read all the works of Strugatsky brothers in class 6, decided to write a sequel to the adventures of Vladimir Jurkovsky, the main character of the story "The country of Crimson clouds". Writing one chapter, I nevertheless decided to postpone the writing of the novel until better times. Besides, I devoted a lot of time training in swimming. Since 1978 to 1990 I traveled on the Soviet republics, competed in the competitions, then participated in sports training camp. In my spare time from training I visited the local flea market for books in search of new and interesting publications. Among other things, I bought a book by Miloslav Stingl "State of the Incas. Glory and Revenge "Sons of the Sun". With 1987-89 years. I served at the CSKA fulfilled standard of master of sports of the USSR, then joined physical education, but dropped out after 2 years. Since 1990 till 1999 I replaced a number of vacations: swimming coach, a master at KMK (Karaganda Metallurgical Plant), assistant of master at the hosiery factory, engaged in small business (selling food processor), broker, construction help, the watchman, the seller in the market, forwarder driver. In 1999 I moved to parents in Ukraine, and now those "better days" came. My first manuscript was lost long ago, and in anticipation of obtaining a residence permit, I wrote my first story, "The Message" and began to write the novel "Waiting for 2000 years". Without waiting for a clear answer from the Ukrainian authorities, I moved to permanent residence in the city of Petrozavodsk, Republic of Karelia(Russian Federation). In Karelia, I worked as a technical and commercial director, a security guard, married, joined the faculty of psychology ...»
The text reads Galina Kazulina
adebiportal.kz - Literary Portal
---

---
To copy and publish materials, you must have written or oral permission from the editorial board or the author. A hyperlink to the Adebiportal.kz portal is required. All rights reserved by the Law of the Republic of Kazakhstan "On Copyright and Related Rights". adebiportal@gmail.com 8(7172) 57 60 14 (in - 1060)
The opinion of the author of the article does not represent the opinion of the editorial board.