George RR Martin criticises talk he may die before finishing series, while spokeswoman denies fans were target of rebuke.
Obsessive fans of the Game of Thrones books are worried about their author. To them George RR Martin doesn't look so great. He's overweight. He's 65. What they want to know is whether he will still be around to finish the series? And when is the sixth book, The Winds of Winter, going to appear?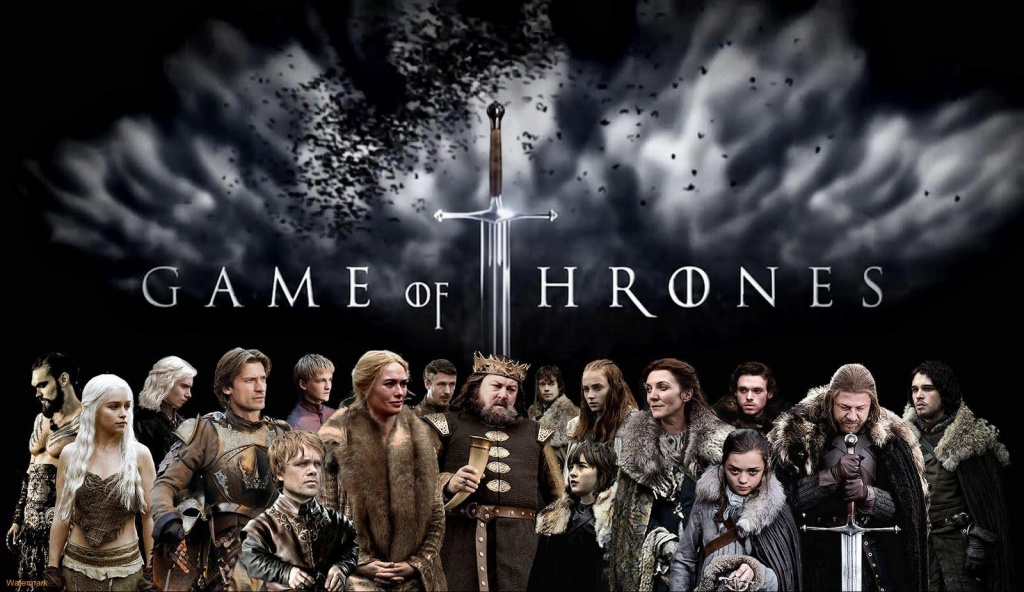 Martin had an answer for them. And a finger.
The question of whether he will live long enough to finish A Song Of Ice and Fire – which has become the TV phenomenon Game of Thrones – was bravely put, on behalf of his readers everywhere, by an interviewer for the Swiss daily Tages-Anzeiger.
"I find that question pretty offensive, frankly, when people start speculating about my death and my health, so fuck you to those people," Martin said. In case the message wasn't entirely clear, he then gave those people the finger.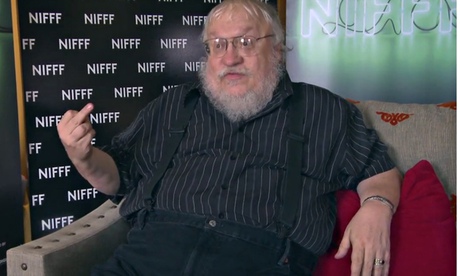 A spokeswoman for Martin later denied that his comments were directed at his readers. She said: "The finger and the 'fuck you' were in no way aimed at George RR Martin's fans but at an interviewer sticking a microphone in his face and asking a rude and morbid question about his health. George would never disrespect his fans – he loves them, and he loves their passion."
The author had already taken a robust line with his fans back in the days before the books became the television series, bringing him millions more readers.
Even in 2009 the fans were demanding to know why he wasn't shackled to his computer, and so hadn't finished A Dance with Dragons. He wrote a lively response.
"Some of you are angry that I watch football during the fall … some of you hate my other projects … some of you don't want me attending conventions, teaching workshops, touring and doing promo, or visiting places like Spain and Portugal (last year) or Finland (this year).
"More wasting time, when I should be home working on A Dance with Dragons [the fifth in the series]. After all, as some of you like to point out in your emails, I am 60 years old and fat, and you don't want me to 'pull a Robert Jordan' on you and deny you your book."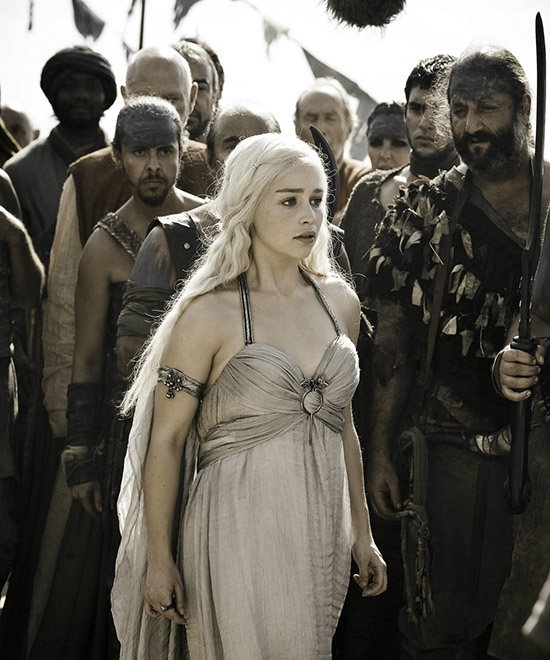 Jordan was the author of another bestselling fantasy series, The Wheel of Time, who did indeed die before he completed it: the series has been finished by another fantasy author, Brandon Sanderson.
All 1,000 pages of A Dance with Dragons duly appeared in July 2011, but the embargo was accidentally broken when 180 copies were shipped by Amazon to readers in Germany.
Spoilers sprang up across the internet, and Martin showed his more robust side, threatening to decapitate the offender.
"I am not happy about this. My publishers are furious. If we find out who is responsible, we will mount his head on a spike," he promised.
"Most of those 'lucky' 180 are keeping mum, to be sure, but there are always a few jerkwads in any group, and those are the ones who cannot keep their mouths shut. All I can say is, pfui."
In the latest interview he snapped: "I can't write more than one word at a time … I know my working methods, I don't work when I travel, I don't work in hotels, I don't work on airplanes, I don't work on trains, I work at home."
There is still no confirmed release date for The Winds of Winter. A fan site almost entirely devoted to the topic commented last month: "Call this one a hunch. With The World of Ice and Fire scheduled to come out just before the holiday season this year, I'm feeling confident that The Winds of Winter will be released in October (maybe November), 2015. The stars just seem to be aligning right for this one. GRRM has been quiet, which means he is writing."
Alas, to the undoubted outrage of some fans, Martin has taken off again. His most recent blog post revealed that he has escaped from his study: "After a short visit in France, it's off to beautiful Switzerland and the Neuchâtel International Fantastic Film Festival."
---

---
To copy and publish materials, you must have written or oral permission from the editorial board or the author. A hyperlink to the Adebiportal.kz portal is required. All rights reserved by the Law of the Republic of Kazakhstan "On Copyright and Related Rights". adebiportal@gmail.com 8(7172) 57 60 14 (in - 1060)
The opinion of the author of the article does not represent the opinion of the editorial board.