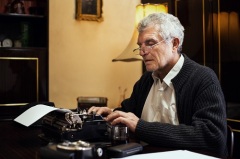 World Day of the writer is celebrated practically in all countries annually on the third of March. The full name of this holiday "the World day of the world for the writer" has been founded according to the decision of the 48th congress of the International PEN Club, which took place from January 12 to January 18, 1986.
The PEN club was found in London in 1921. The name of the organization – the abbreviation formed by the first letters of the English words Poets, Essayists, Novelists.
The idea of creation of the organization belongs to the English writer Mrs. C.A. Dawson Scott. John Galsworthy became the first president of the PEN club. In 1923 the first international congress of the PEN club took place in London, at that time PEN centers have been created in 11 countries of the world. Today the similar centers work in 130 countries.
This international association of writers which as it is told in the PEN club Charter, "speaks out in defense of the principles of freedom of information in each country and between all countries. Its members undertake to oppose suppression of freedom of speech in any its form in those countries and societies to which they belong, and also around the world when it is obviously possible.
The PEN club speaks out in defense of freedom of press and against any application of censorship in a peace time. The PEN club considers that necessary advance of mankind to higher forms of the political and economic organization demands free criticism of the government, governing bodies and political institutes.
As freedom assumes voluntary restraint, members of the PEN club undertake to oppose such negative aspects of a free press as false publications, deliberate falsification, misrepresentation or their tendentiously disgraceful interpretation for the sake of the political, group and personal goals".
The holiday - the World day of the writer - is celebrated today in many countries of the world, and not only writers, but also it is considered as a professional holiday of all representatives of "fourth estate". Quite often ceremonies of delivery of various literary awards and celebration of the caused most a stir literary figures are dated for this day.
---

---
To copy and publish materials, you must have written or oral permission from the editorial board or the author. A hyperlink to the Adebiportal.kz portal is required. All rights reserved by the Law of the Republic of Kazakhstan "On Copyright and Related Rights". adebiportal@gmail.com 8(7172) 57 60 14 (in - 1060)
The opinion of the author of the article does not represent the opinion of the editorial board.